Robocraft Editing Contest 2015

This editing contest ended 5/27/15, and the winners are listed below. Thanks to all who made worthwhile contributions to the Robocraft Wiki!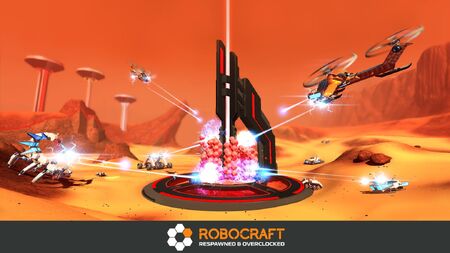 Prizes
Grand Prize: Realcanicraft - The number one editor will receive 25,000 Galaxy Cash and 30 days premium
First Place Prize: Bluehawk1224 and Tebruuls64 - The first place winners will receive 15,000 Galaxy Cash and 20 days premium
Second Place Prize: DadoDarigold, Wazzup76, and Noname_42 - The second place winners will receive 5,000 Galaxy Cash + 10 days premium

We've also included four Honorable Mention prizes.